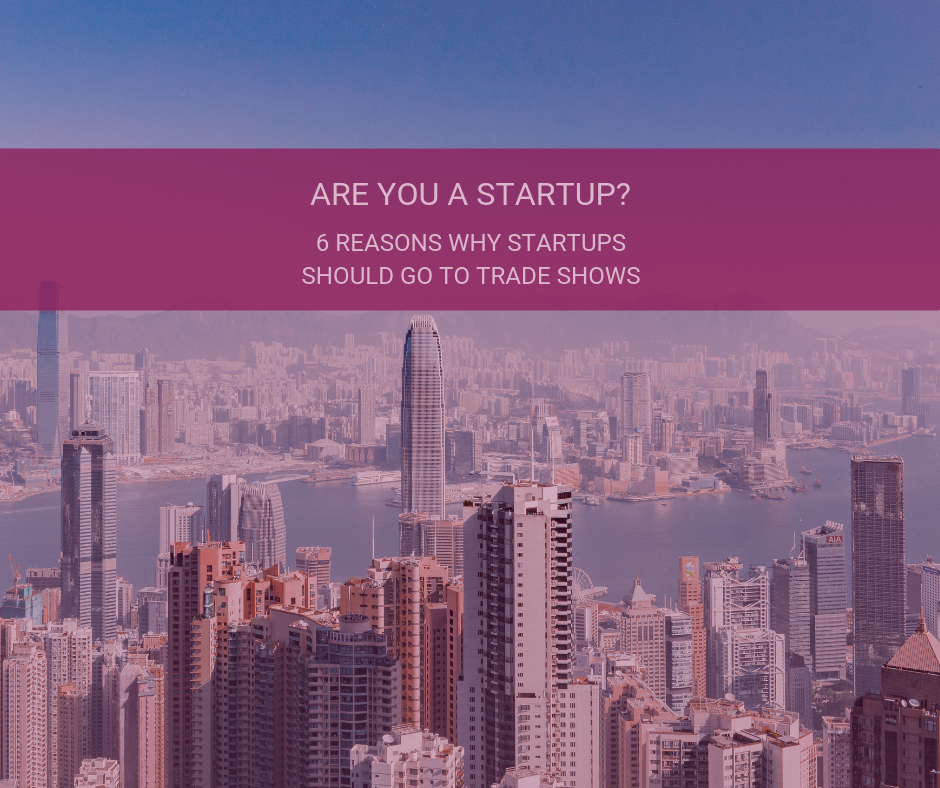 6 reasons why startups should go to trade shows
We have all heard and read of overnight success stories making it to the magazines covers, and about how attractive things get when starting your own company or joining the early steps of a startup. Follow the dream, sell it at a high price, and live #likeaboss for the rest of your life. But this is not why we started ours. It was about the love for technology, giving talented people opportunities to test concepts, and solving industry challenges. It was in a little office where the magic happened and we became the dataplayers.
Yet in the crazy thrilling world of startups, you need a strategy to inform the world of the little baby you gave so much love to. After a lot of thought we came up with our reasons why startups should go to trade shows.
1.Face Time will always beat Facetime
You can easily get in touch with anyone nowadays, yes we know. Just for a moment, forget the emails,
VC or Skype. The real relationship is built with Face Time when you shake hands. It's not enough to simply know the company who assists. Investors need to know the people behind the curtains, their values, not just their value. Sometimes you need to go out of the digital dungeon and remind yourself to go on "live".
2.The pillars of strength to Startups
There is so much support for startups, as simple as that. Although many are focusing on making an effort to boost the startups communities with activities, shows & more, in big conferences having a startup region is a must-have. It's not about the money, simple most venture capitalist are on the quest to find the next Mark Zuckerberg.
3.Learn from the best
No entrepreneur, no matter how talented, can know everything about everything. They learn by doing, and sometimes make mistakes. Considering mistakes in early stages of a startup could destroy the business, hearing some industry leading on how they made it work, might make the biggest difference.
4.Make connections
Many people say the best benefit they have received from conferences, is not the events themselves, as much as meeting like-minded people. As startup, you usually tend to have a small community, and does you well to actually meet with people outside of your usual circle. Who knows, you could even end up in an interesting partnership. After all, most entrepreneurs want the same thing, success.
5.Industry trends and fads
When you are an entrepreneur, it's easy to fall in the trap of focusing on your niche and making you idea work. It's exactly conferences that remind you of how disruption can put companies out of business, but also you have a chance that in a couple of fully-packed days to get the vibe of what's happening around, and what you should keep an eye on.
6.Have some fun
Sometimes the long hours, and mission when thinking of going big, may lead to a very poor work-life balance. So going with your team, not only can inspire each one of you, but will also remind you on why you started it all in the first place.
Many falsely believe that the days of live meeting are gone since access to information via Internet is really quick. The truth is, meetings are more important than ever. The value in meetings comes from the human-to-human connections that occur. So guess what, #dataplayers are going to Rise at Hong Kong. We will be exhibiting in the Big Data and Analytics sections, booth A212 on the 11th of July.
Stay tuned! Our next blog post will be on our takeaways.
Your regular dose of insights on business and data broadcast. With a range of tips, events and our own angle on improving and growing an enterprise, want to see the big picture together?