Data reports for your allied health practice performance
An allied healthcare practice has at its core offering the best solutions for its customer's health and making a positive impact on their life quality. What helps that is making informed business decisions which drive you towards success. And in today's world, the best source for insights is data. How are you performing, what are your patient data trying to tell you, and what is coming in the next months… what data reports could help you get this information?

Analytical report
You can use this report before making an important decision or if you need to justify a proposal to your board members. It can take into account the practice's performance and analyze chosen KPIs or metrics. You can prioritize a certain appointment type which is performing well or better promote/discharge another which is not reaching your targets.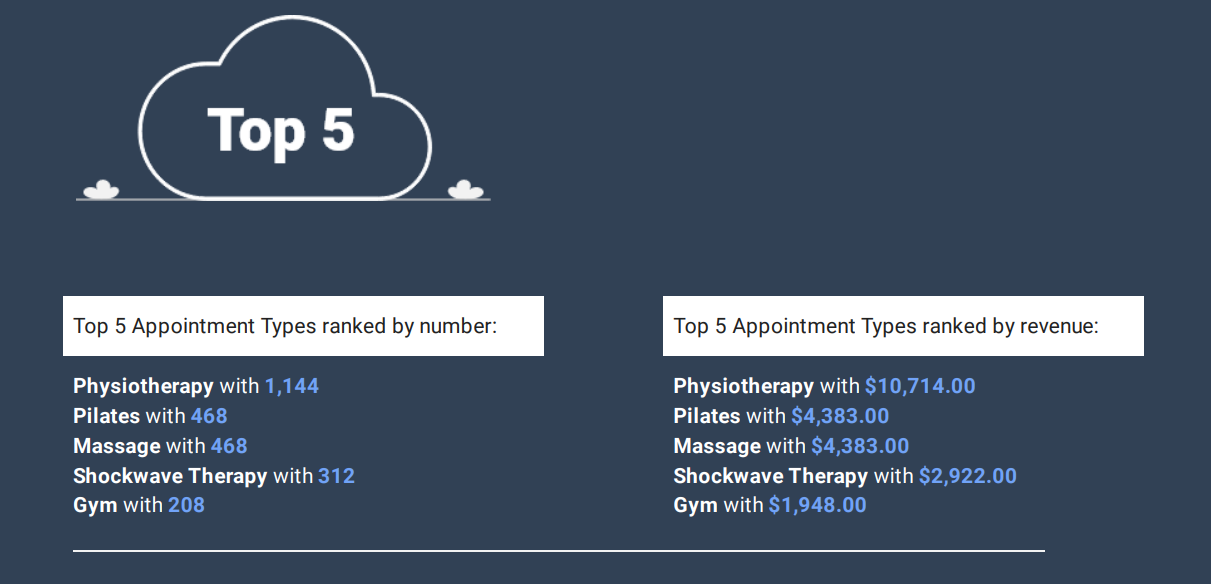 Customer Profile Report for marketing purposes
Who are your patients? What are their age, occupation, and gender? Where do they live? What are their behaviours? Putting together a report on your customer profile can help you better understand your patients and better target your marketing or social media campaigns. Attract what brings you the most value.

Progress and Performance Reports
How are your practitioners performing? How have your quarterly targets been met compared to the previous quarter? Is there any trend you can notice which has been harming or accelerating your growth? All these answers can be found through progress reports at your chosen frequency: quarterly reports, annual or fiscal year reports. At Dataplayer, you can order your own detailed report to check your main KPIs, metrics and overall growth compared Year-over-Year or Month-over-Month.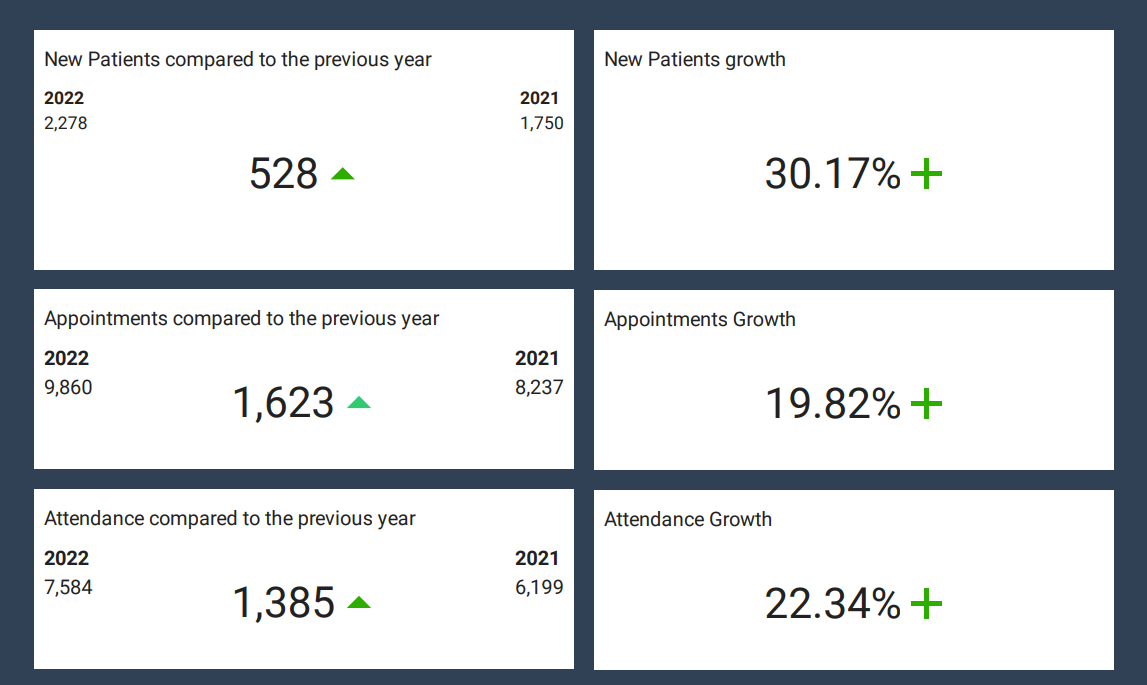 Forecasting Report
If you keep performing like this, where will you be in 3 months? Forecasting reports help you "predict" the financial future of your practice by analyzing past performance data and trends. This can help you take action to meet your growth goals.

These and other custom reports are all part of the Dataplayer journey to help you grow, along with the live data you can access anytime on your dashboard.